The Importance of Micro-Wins to your Faith Journey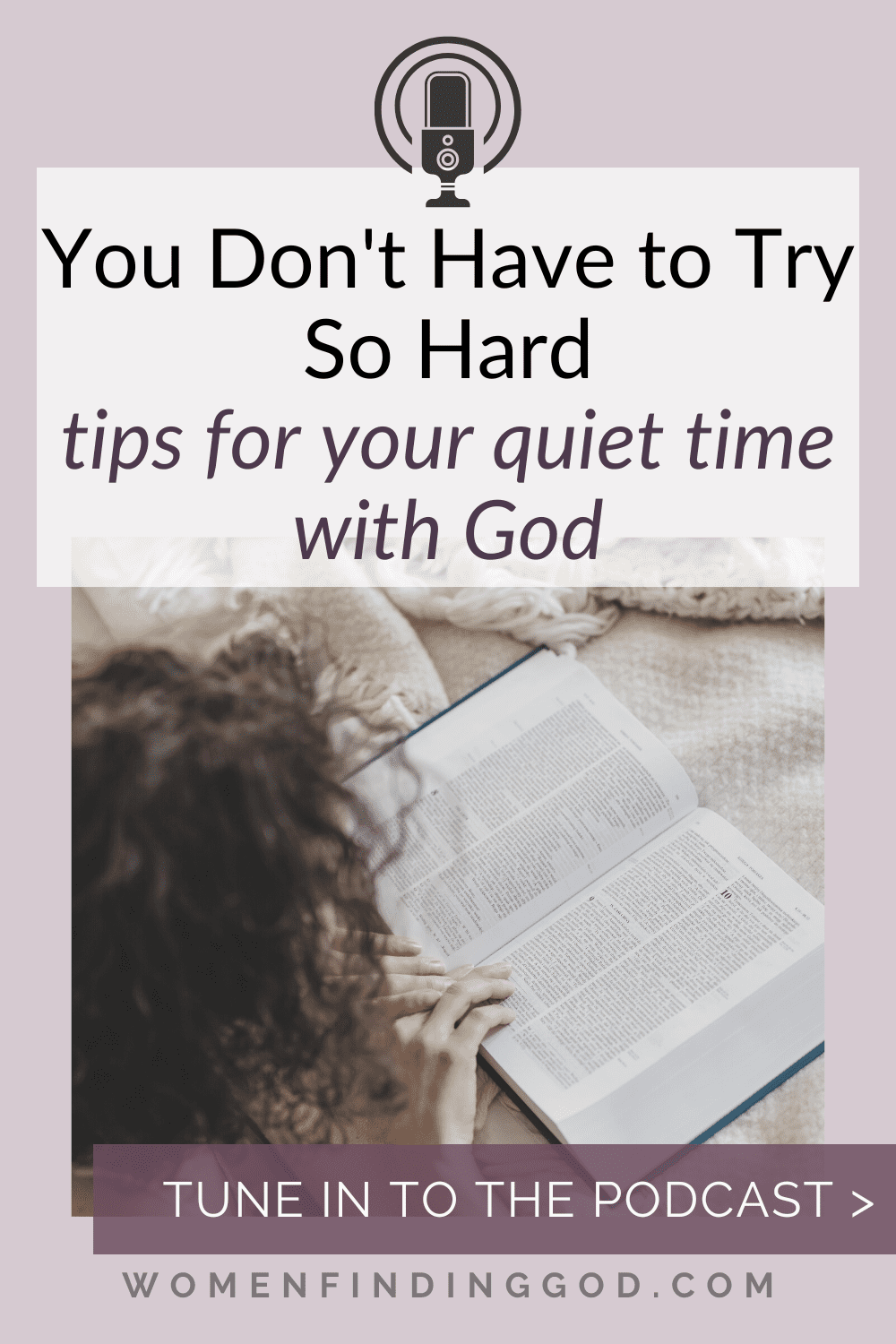 Are you ready to finally make progress on your spiritual growth? Learn the three things you need in order to have a successful quiet time with God each day.
A few years ago I decided that I wanted to get healthy. I did a bunch of research and decided to jump all in – changing my diet, using essential oils and supplements, rigorous exercise plan, etc. Guess what? I failed miserably.
I was overwhelmed with all the diet changes, the supplies I wanted were way out of my budget, and I couldn't stick with the exercise plan.
I tend to be an all-or-nothing kind of gal. And usually, it doesn't go well. Here's why: we tend to think that we have to conquer a task in order to feel successful or for it to count. And then on the rare occasion that we do conquer the task, we move the goalpost for what success means so there's still more work to be done.
So what are we to do then? How do we accomplish our goals without all the overwhelm and perceived failure?
Micro-wins!
Why Micro-Wins Work:
With micro-wins you take a big giant task and break it down into bite-sized pieces. And sometimes you break those down even more. Instead of tackling the big thing, you focus on tackling the teeny tiny step toward the big thing. Way more doable don't you think?
I recently came across a proverb that says: "Little by Little a little becomes a lot"
That's the essence of a micro-win: you take tiny steps toward your goal and eventually you get there. Or at least you get closer to the goal. Because the ultimate goal is progress NOT perfection.
Applying Micro-Wins to Your Faith:
I have found that we need 3 things when it comes to making progress on our goals:
Knowledge/information

Tools

Support
Truthfully, there is potential for overwhelm and resistance at each step. Micro-wins help you eliminate that overwhelm by minimizing analysis paralysis or decision fatigue.
Examples of Micro-Wins
Instead of trying to spend an hour praying every morning at 4 am. You set aside 5-10 minutes at lunchtime to talk with God.
When you want to study an entire book of the bible you go one verse at a time until you run out of time. That could be 5 minutes one day or 20 minutes depending on your season of life.
During your quiet time, you can focus on adding one spiritual discipline at a time instead of feeling like a failure because you can't seem to include bible reading, studying, memorization, prayer, meditation, and journaling into your day.
Micro-wins also help you change your mindset as well. Instead of focusing on all the ways you aren't hitting that big goal you can celebrate all the progress you are making along the way.
The next time you are thinking about your spiritual growth plans and goals and get tempted to fall into the overwhelm or failure pit, take a minute and figure out a micro-win instead.
Doesn't that sound better than beating yourself up all the time?
Recommended Resource:
Grace Goals: a Biblical Goal-Setting System
Stay Connected:
Follow Hope for the Weary Christian Woman on your favorite podcast app:
Leave a Review and Tell Me What You Think!
"I love LaToya and Hope for the Weary Christian Woman." <– If that sounds like you, please consider rating and reviewing my show! This helps me support more women — just like you — to grow closer to God during the best and worst times of your life!
Click here, to find Hope for the Weary Christian Woman on iTunes
Click on "Listen on Apple Podcasts."
Scroll to the bottom, tap to rate with five stars, and select "Write a Review." Just write about what you loved about this episode (or the show in general). If you can't find the option to write a review try clicking "See All" beside "Rating and Reviews".
Thanks
Would you like to be featured on the show?
Ask me anything about growing your faith during hard times, overcoming negative emotions and thoughts, how to trust God, heal from past hurts, and how to look forward to life after hard times. You could even leave a note sharing how you've been encouraged by the podcast. I can't wait to hear from you! (Voice messages may be included in a future podcast episode)
Think about your question and when you're ready follow these instructions:
Click the button that says "start recording"
Tell me your first name and ask your question/say your comment
You'll have 60 seconds for your message so try and be concise (you can push the play button to hear the recording and try again if you don't like it)