The Ultimate Guide to Prayer Journaling for Beginners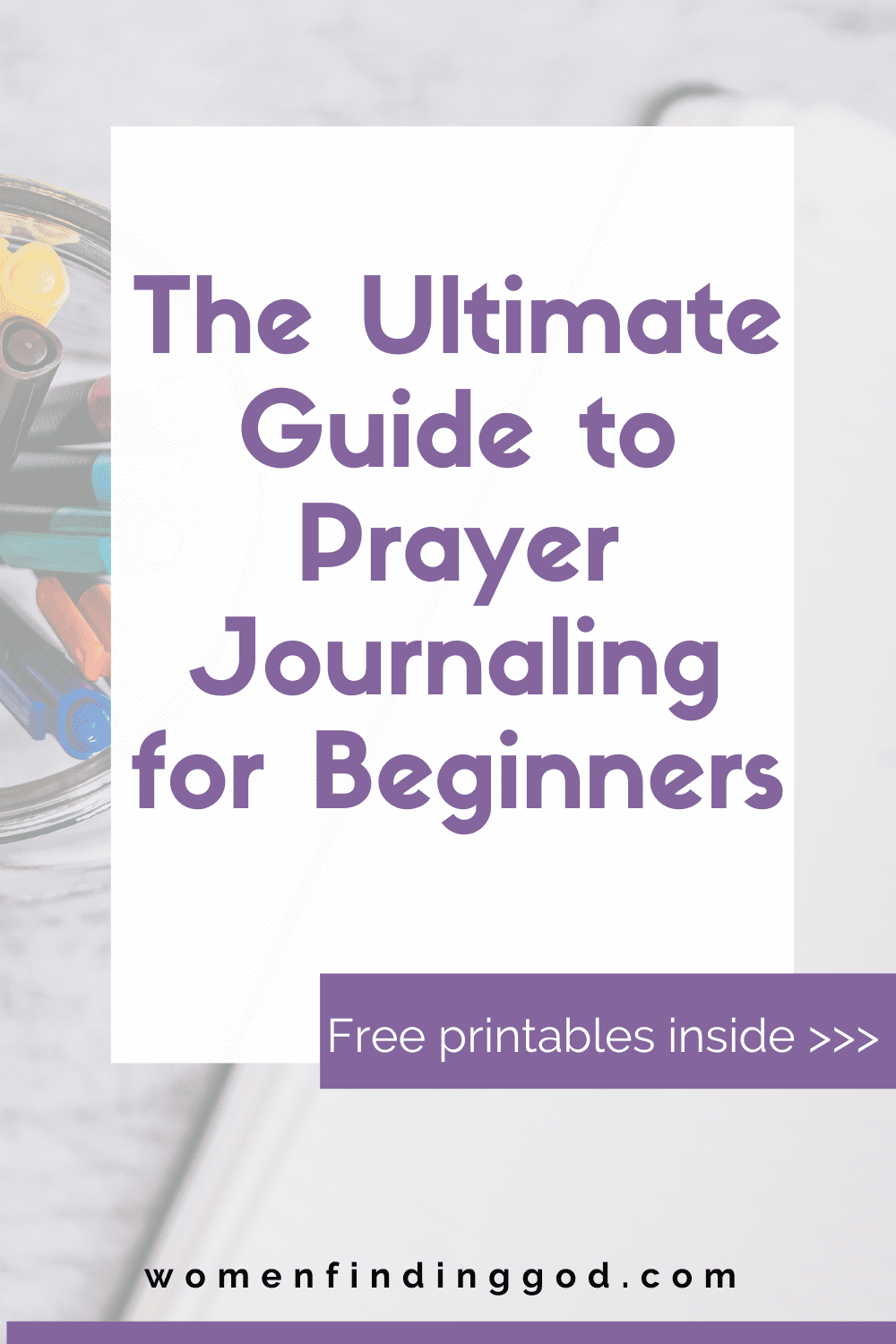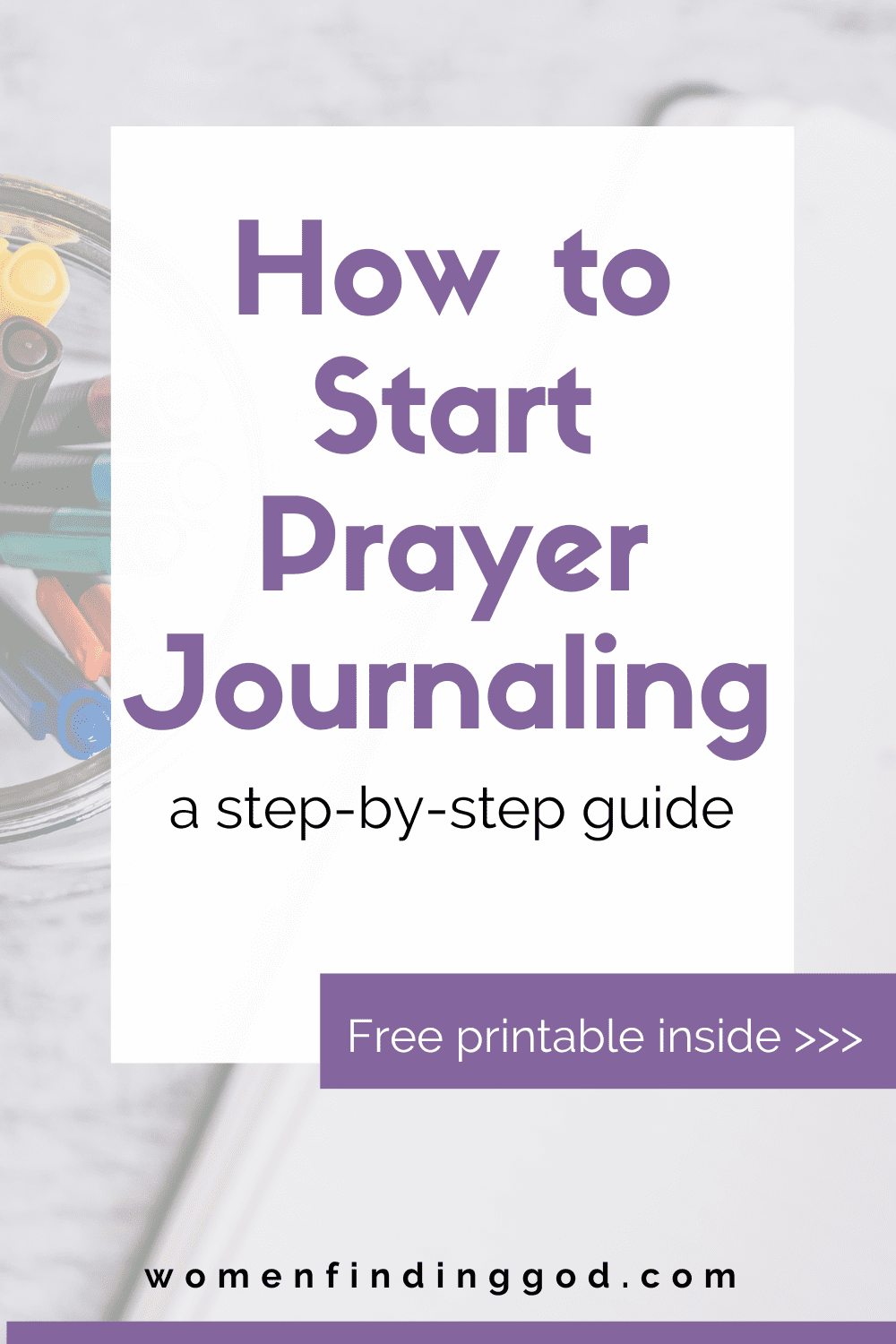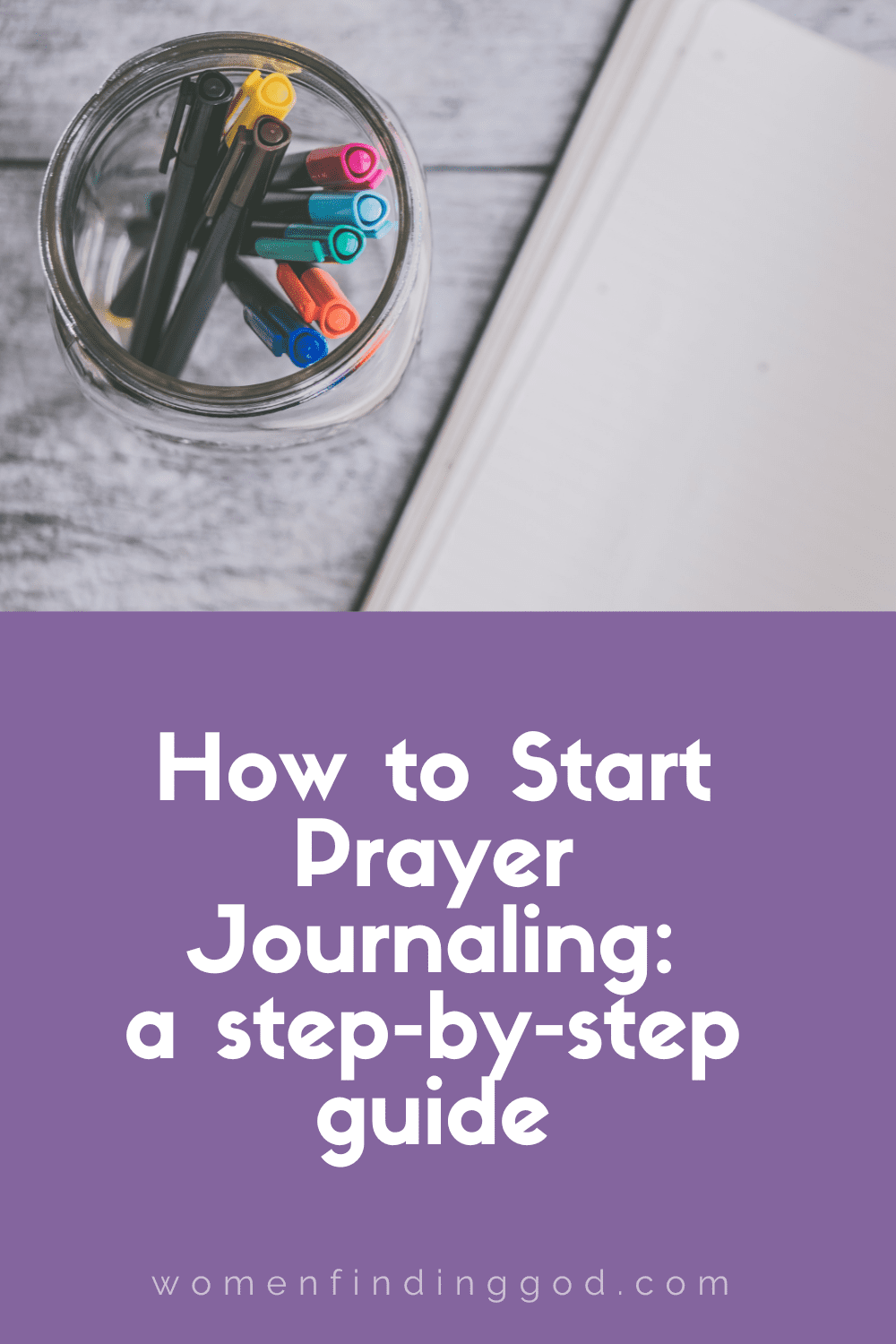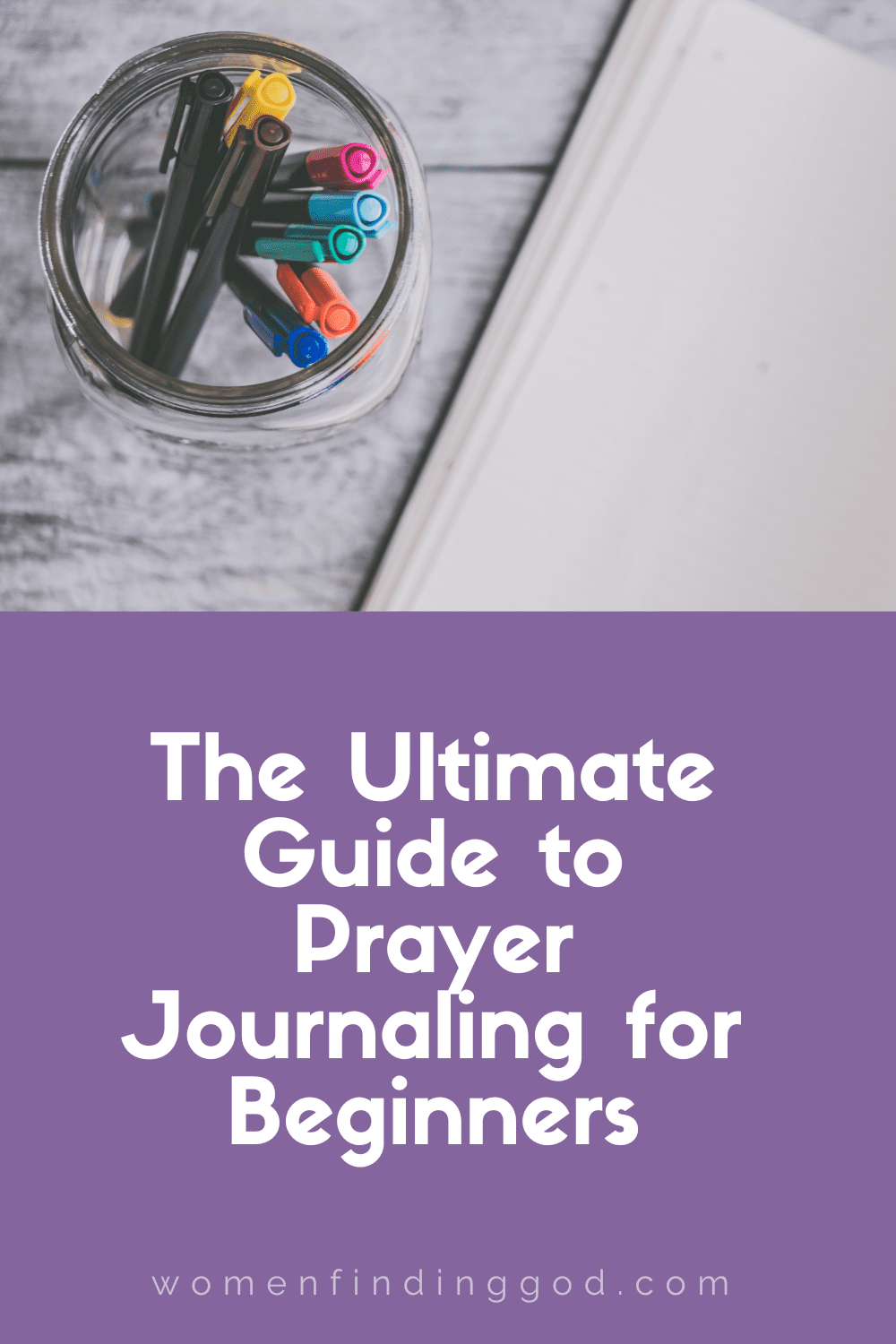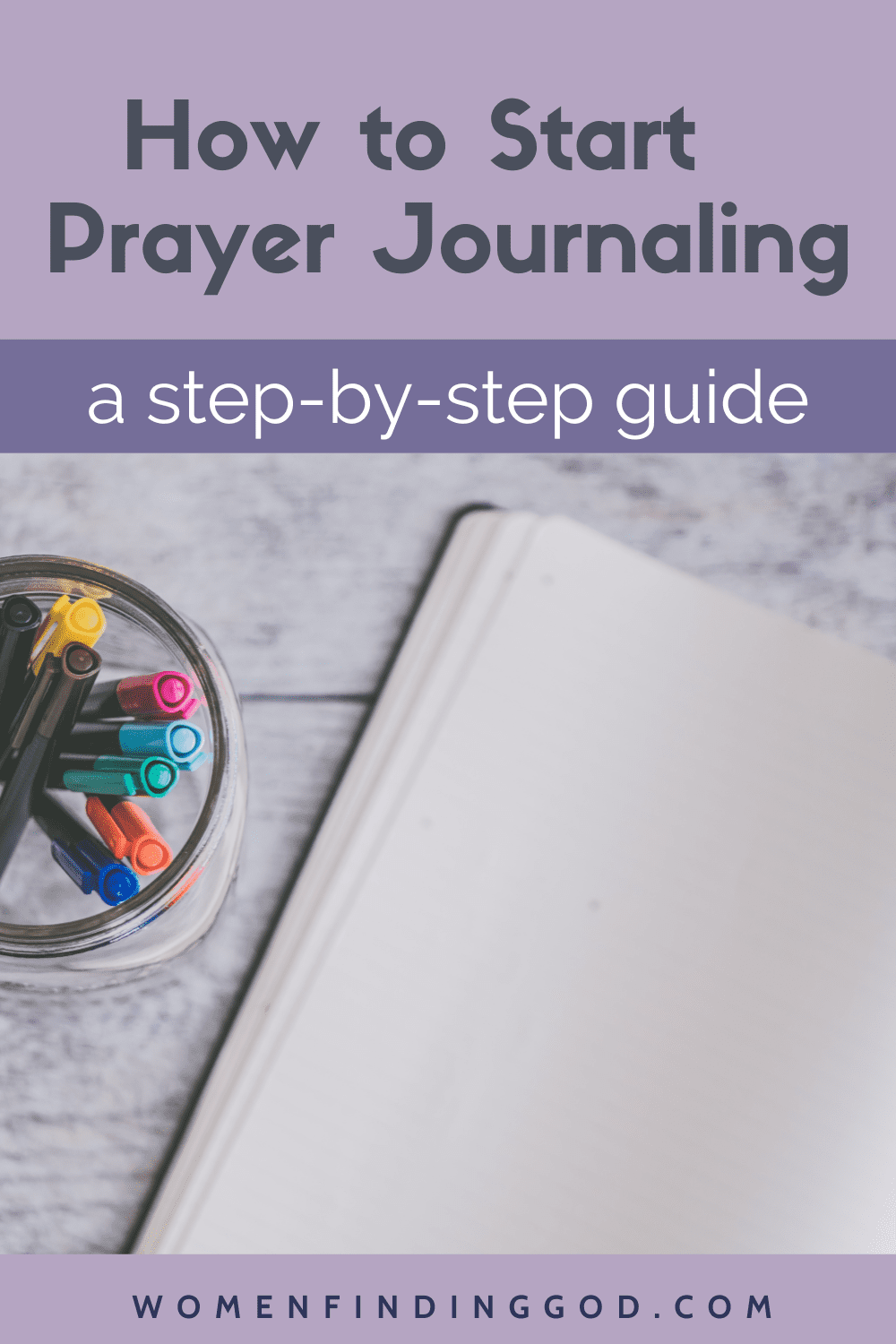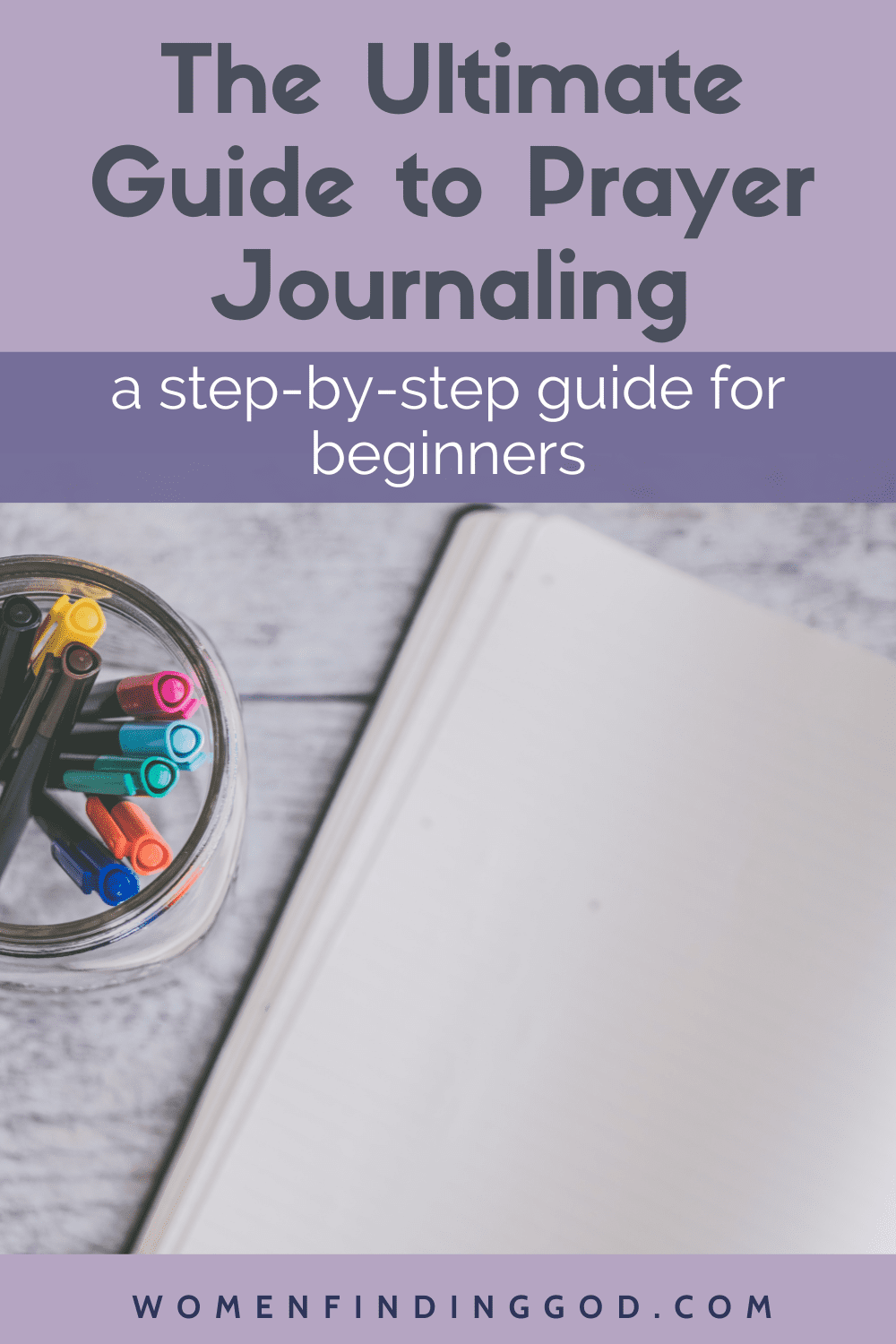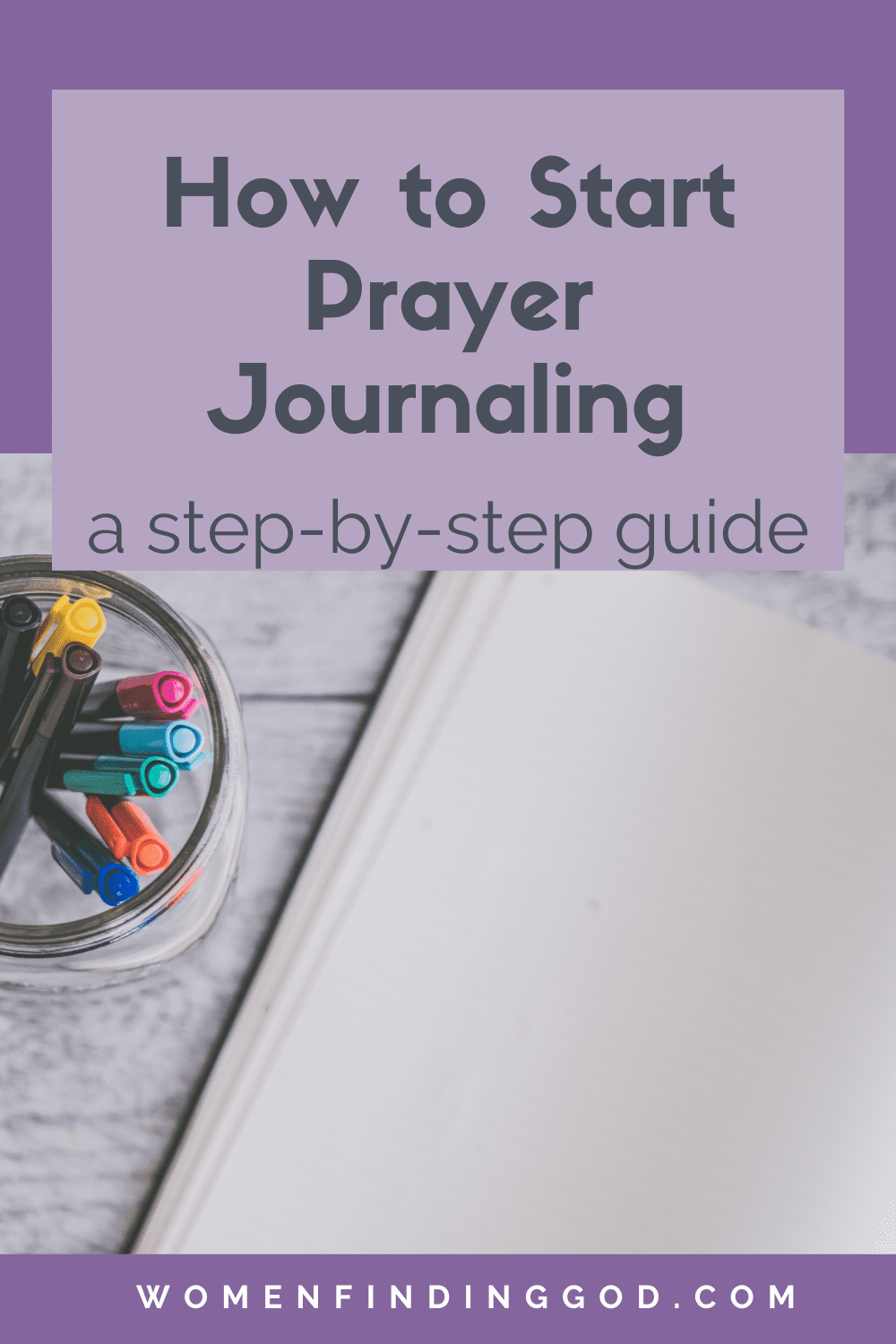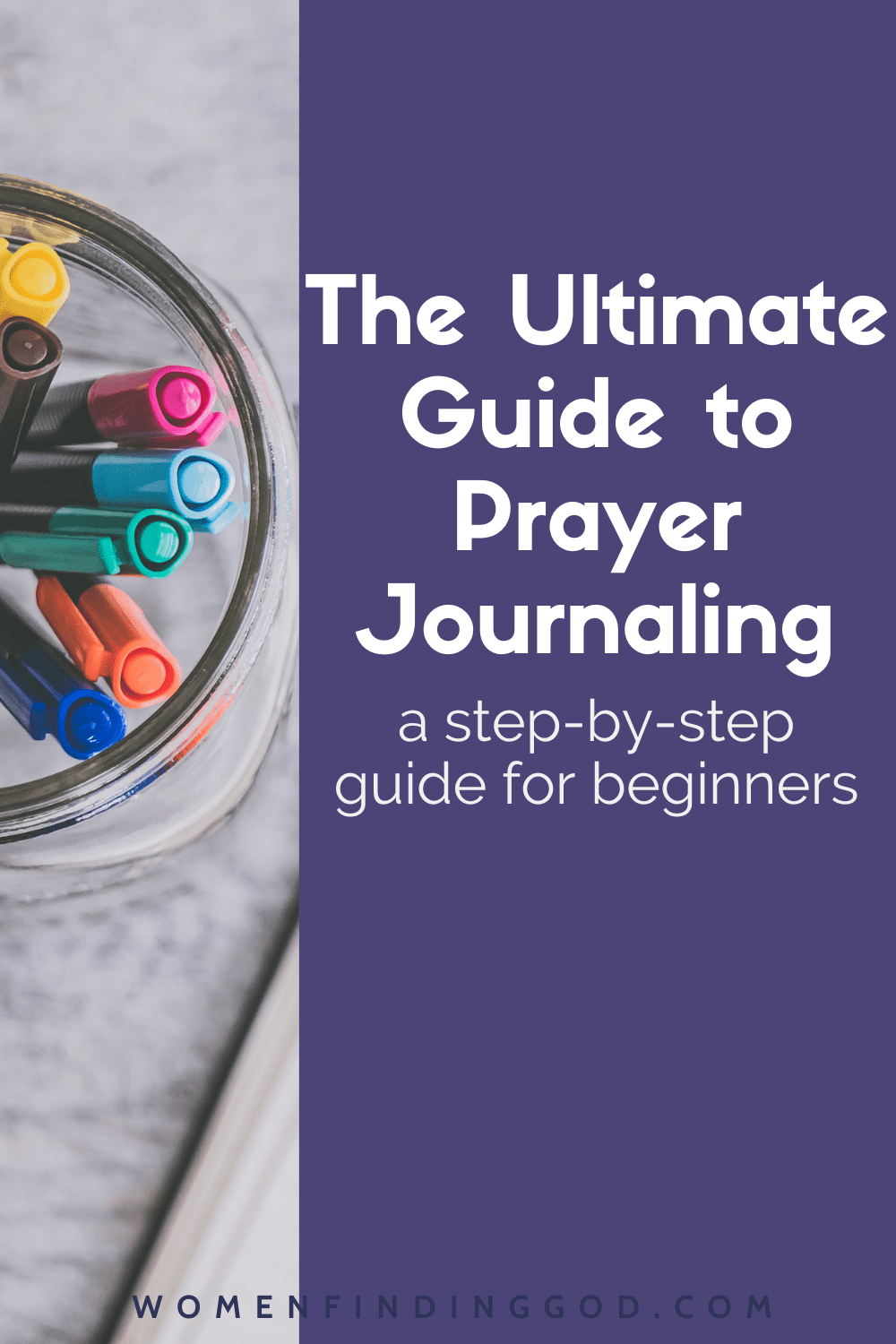 Inside: Step-by-step instructions on how to make a prayer journal and notebook. These tools will help you organize your prayer life!
Sometimes I fall asleep when I'm praying.
I also get distracted by the laundry that I didn't finish, the children who are arguing, and the random thought about what we should eat for dinner. I know that it's important to spend time with God, but often my mind doesn't cooperate.
Then there are the prayer requests I forget. I have every intention of covering that person in prayer but by the time I get to my quiet time during the day, I can't remember what they needed. And then there are times when someone gives me a word from God. In that moment it means the world to me but weeks later I struggle to recall the encouraging words.
Can you relate?
I realized that it boiled down to a lack of discipline and organization. I'm guessing you struggle with the same thing. So today I want to show you how to make a prayer journal and notebook to help you stay focused, consistent, and more effective with your prayers.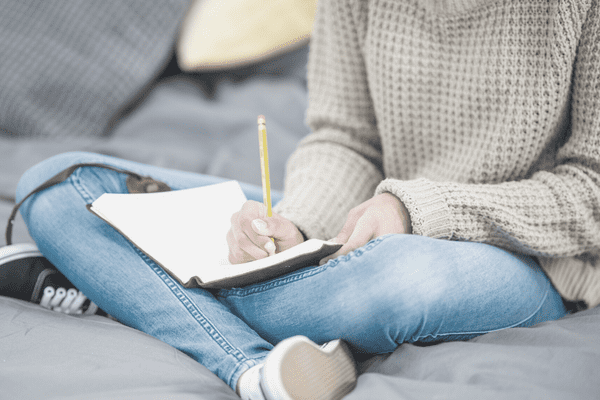 What is a prayer journal?
A prayer journal is a place to record your conversations with God. You can write down the things that are on your heart and mind, and keep track of God's answers and blessings.
It's something that you can look back on when times get hard and you need a reminder of God's faithfulness. It's something that you can use to reflect on your spiritual growth over the years.
Your prayer journal can be used in any way you want because it's personal to you and your relationship with God.
Why use a prayer journal
Using a prayer journal is great for anywhere on your faith journey. If you are a new believer it can help you deepen your prayer life and feel closer to God. The same can happen for a seasoned believer.
Your relationship with God will grow as you spend time with Him. It's like any other relationship, the more you invest in it the stronger it will be. Adding a prayer journal to your daily quiet time routine will provide you with a record of your conversations, your growth, and how God moves in your life (and the lives of the people you're praying for).
Your prayer journal is a great place to keep track of prayer requests and praise reports. I always feel terrible whenever I forget to pray for someone. There are so many requests that come my way between church, friends, and this community. Keeping a list of these requests in my journal ensures that I'm constantly praying over them. And I have an amazing list of testimonies from the answers to those prayers.
In seasons of hard times, those testimonies and answered prayers can provide much-needed encouragement. Those little reminders of God's goodness and faithfulness will boost your faith when you need it the most.
You can also use your prayer journal to unload all those thoughts and emotions you don't want to say out loud. It gets it off your heart and out of your mind once you share it with God. Then you can dig into scripture to find truth to stand on. I have pages and pages of verses inside my journal that I use to renew my mind and combat lies.
Benefits of writing down prayers
Journaling is great for helping you focus. The simple act of writing forces your mind to engage in whatever you're doing. That helps with focus. Also, having things written out means that you spend less time thinking of what to pray about and what to say so there's less temptation for your mind to wonder.
Journaling keeps you from being a prayer slacker. When you have all your prayer requests written out — you stop forgetting to pray for people. And you also remember to check in with them to see how things are going.
Writing the requests down will also help you create a routine/structure for your prayer time — I like to group requests into buckets and then pray for a specific bucket each day of the week. If that sounds confusing no worries, I'll show you later in this post.
Journaling helps you save time & leave a legacy. One of my "super-secret ninja tips" is to take some time to write out your prayers. Yep write out what you want to say to God about a situation, person, event, etc. It may seem like cheating but it actually helps you save time. You can spend more time praying and less trying to figure out what to say.
And once your journal is full of prayers it becomes a piece of your legacy that you can leave behind for your children and grandchildren. They can see the prayers that you wrote (and prayed) and see how God answered them over the years. Sure to encourage their hearts and inspire their walk with God.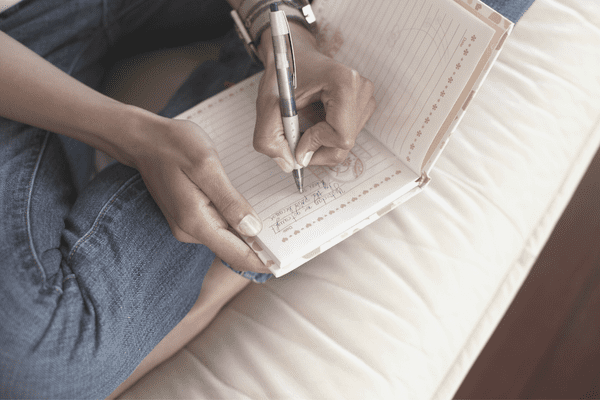 How to start prayer journaling
It's really simple to get started with your prayer journal. You basically need something to write with and something to write on. I'm going to share other supplies with you but please remember that simple is great too! Here are a few tips to get you started:
When you sit down to write, don't edit or hold back. Write down anything and everything that comes to mind. Fill the pages with your thoughts, feelings, and anything else you want God to know.
Write down your prayer requests, dreams, and goals.
Copy down quotes, scriptures, and anything else you feel God speaks to your heart. These will be great encouragement to you when times get hard.
Types of prayer journals
There are so many options when it comes to the kind of journal you can use. There isn't one that is perfect. You'll have to make a choice and then see if it works for you. Here are some options to consider:
DIY Prayer Journals – Creating your own prayer journal is an easy way to get started if you are new to the discipline. You could choose a notebook (or bullet journal), add your sections, and get started.
Premade Prayer Journals – Using a premade prayer journal for women

is great because you can just open it and go! You don't have to think about what sections you want or don't want. You'll have a structure to follow and a system in place to stay organized.

Digital Prayer Journal – I don't have any personal experience with a digital journal but I have friends that use different printables and pdfs and an app called Goodnotes to create a digital prayer journal.
Best prayer journaling supplies
When I said you don't need much to get started, I meant it. But there are some things that make journaling fun and worthwhile that you might want to consider.
Journals – You can keep it simple and use notebooks, composition books, or moleskins.
Good pens – I'm a bit of a pen fanatic. I have them everywhere and I only like a certain style, ink color, etc. You'll be more likely to write more of often if you enjoy it. Here are the best pens for prayer journaling:
Come to the Well – if you are looking for an easy way to hear clearly from God and cultivate a deeper relationship with Him this is the book for you. I share my testimony of how prayer journaling helped me heal and move forward after abuse. Plus how to cultivate a deeper relationship with God in as little 15 minutes a day.

Decorations – even if you don't like to draw or aren't that creative you can spice your journaling pages up with different decorations and accessories. Washi tape is fun and comes in all sorts (dogs, flowers, shapes). Stickers are an easy way to add some flair. I like to use these designer paper clips to mark the last page I wrote on.
How to make a prayer journal
When it comes to organizing your prayer journal my best tip is to choose a focus for each day. It's okay if you only pray for your family on Monday. And then pray for your friends on Wednesday. Yes, there are going to be things that you'll want to pray over daily but the rest can be spread out over the rest of the week.
You'll spend less time in prayer each day BUT
you'll actually pray for more things because you'll have a plan in place and you'll be less likely to forget

you'll stop feeling overwhelmed and like a failure with your prayers so you'll actually be more consistent with your prayer time

you'll gain confidence with your prayers because you actually pray and stop worrying about all the other obstacles that were standing in your way.
Prayer journal sections
There are many different sections that you can include inside your prayer journal or prayer notebook. Here are the sections that I would start with:
Adoration: start your prayers off by focusing on God, keep a list of your favorite names and characteristics of God here
Praise: keep a list of all your blessings and answered prayers. It is a great way to encourage yourself during hard times.
Confessions: before you start asking God for stuff take some time to get a clean heart. Let God highlight any areas of sin in your life that need work
Intercession: this is the meatiest section of your prayer journal. It is where you'll keep your system for covering prayer requests. You can organize the days of the week into any "themes" that you want. I'll share what my days currently look like.

Daily: this is the section where you'll keep the prayers for the people that you want to pray for every day (usually the people that live in your home)
Sunday: my home
Monday: ministry (that includes you) and finances
Tuesday: extended family and friends
Wednesday: missions
Thursday: unbelieving family and friends
Friday: government, social justice, and news events
Saturday: my church and its leaders

Petitions: keep your personal requests and praise reports here
I like to keep my prayer journal to praying only. But you can include any sections that work for you: bible study, memorization, reading log, resources, etc.