Do you wonder if God has forgotten you …
Does He feel absent in your pain and suffering?
If you are walking through a trial right now and you are struggling to hold onto your faith, you are in the right place. The devil comes to steal, kill and destroy but God is on the throne!
That circumstance that has robbed you of your joy …
That situation that has left you feeling fearful and alone …
Those negative thoughts that plague you day and night …
Everything is going to be alright because God promises to be with you in all things (even the really hard things)!
Wondering how I know that? Because I have been there and I'm still standing strong.
I hear from women every day that are struggling in their walk with God. They long for a closer and deeper relationship with Him but life seems to get in the way. Sometimes it's one crisis after another and it seems like things will never change or get better.
Whatever you are facing today you are not alone! I've been where you are and I can show you a better way:
I believe that you can grow spiritually during a trial.
I believe that the closer to God you are, the more peace and joy you will have.
I believe that God will fight every battle in your life if you just learn to give it to Him and leave it there.
I believe that you can have an abundant life full of dreams, hope, and purpose.
If you've landed here on this blog I want you to know this: You can grow spiritually in every season of life. You just need to find God in the pain or struggle. He will see you through if you just keep your eyes on Him! You can have peace, rest and strength in the valley.
God is there with you in the storm!
How I went from being full of despair to courageous peace and strength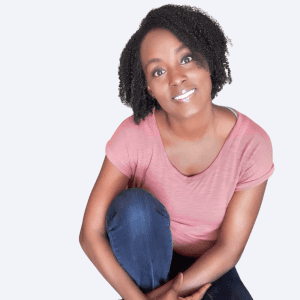 Hi! I'm LaToya and I help Christian women embrace who God created them to be so they can draw closer to God and find hope during seasons of hard times.
As a young girl, I loved going to church and I loved learning about God. But I experienced the pain of legalism and spiritual abuse in my teens that drove me away from the church and eventually God. I eventually found my way back to my faith and God but still struggled with the church. I went because I knew I needed the community and as a mom I wanted my boys to love church the way I did. But it just didn't feel 100% safe.
Unfortunately, I experienced the same legalism and abuse that hurt me so badly in my teens. Especially when my marriage ended in divorce. I felt lost, confused, and abandoned as I tried to find a church home where I felt safe. I quickly found myself in another abusive situation and church. I was terrified, ashamed, and I felt all alone. I was sure that I'd messed up beyond saving and that God was done with me.
After decades of one hard thing after another, I was weary to the bone and just didn't know how I was going to go on. I didn't want to give up but I had no strength, no peace of mind, and didn't see any hope for my future. Everything was awful and I was sure it would stay that way.
I had to learn how to fight back against all the attacks from the enemy that had been coming at me for years. I had to conquer my fear once and for all. I had to learn to truly trust God. I dug into the Bible for the first time in my life all on my own. Despite two Bachelor's degrees and a Law degree, I felt like the Bible was too hard to understand without someone else telling me what scripture meant. I learned how to study and dig deep and how to apply all that I was learning about to my life. I wanted to be sure that nobody could ever twist God's word and use scripture against me again.
I also embraced my inner prayer warrior. I learned how to talk to God and hear His voice for myself. I had to unlearn all the lies about God and myself that I'd been believing since I was a teenager. I got to know God, the real God. Not the cheap version of God that other people had tried to convince me to believe in.
As I got to know Him, He showed me who I really was – who He created me to be. Loved, cherished, valued, and cared for. And I understood that being a highly sensitive introverted empath was exactly what God created me to be. And I learned to embrace that so that I could truly connect with God on a deep and intimate level because I needed that if I was going to find the peace and rest my soul longed for.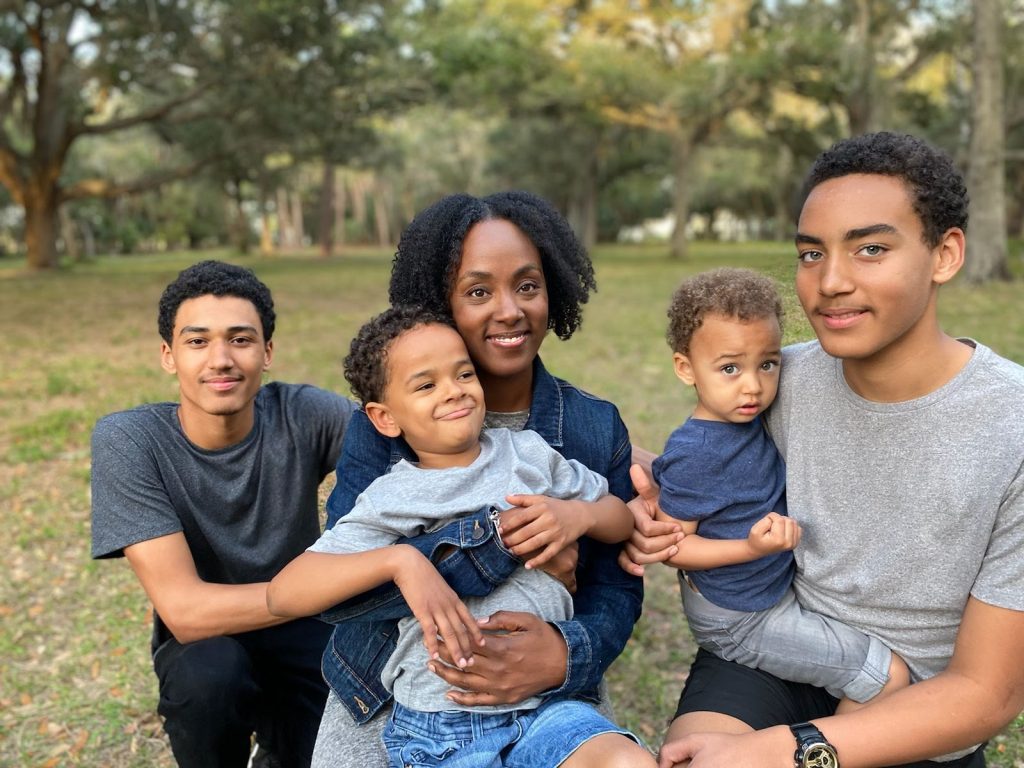 Now I teach Christian women the same thing. I show them how to renew their faith, develop a peace-filled mind, and discover restored hope so they can trust God and find rest for their weary souls. My experiences were really hard but they really showed me that I have a heart to encourage other women walking through hard times. Because let's face it – sometimes life just sucks! But God is always there with you, fighting for you.
That's why Women Finding God was created. It's why I became a Christian Life Coach. To help women just like you grow strong faith so they can overcome past hurts, conquer those negative thinking patterns and walk bold and courageously through anything that life throws at you.
I offer a podcast and Christian Life Coaching to help you on your journey. I am a Certified Professional Coach through the Life Breakthrough Academy. I am currently pursuing International Coaching Federation (ICF) Associate Certified Coach (ACC) certification through the Professional Christian Coaching Institute (PCCI).
Places I've been featured:
Club31Women: Contributing Writer

Homekeepers w/ Arthelene Rippy [ Episode aired on January 18, 2022 ]
Equipping Godly Women: Guest Blogger and Equipping Godly Women Conference 2021

Praying Christian Women Online Prayer Conference 2021

Bible Study Summit Winter 2022

Known Women's Conference 2021
Friends of a Feather Podcast [ Episode 195 ]
She Walks in Truth Podcast [ Episode 63 ]
Feathers in Flight Podcast [ Season 2 Episode 4 ]
Purpose Driven Mom Podcast [ Episode 54 ]
I love having LaToya speak at my events! Her messages are always so encouraging, practical, and full of biblical truth. Her passion for helping women find God is obvious, and it really comes through when she speaks. I always walk away feeling so uplifted, encouraged, and ready to dive into my faith even deeper, and I know my audiences do too. ~Brittany Ann, Equipping Godly Women
What I believe
There's not enough room here on a page on the internet for me to list out every single thing that I believe as a Christ follower. While I do not subscribe to any particular denomination (I was raised COGIC and have attended non-denominational and Baptist churches) I do understand that it is important to have a basic understanding of what someone holds to. Basically, if the Bible says it –I believe it.
The Bible is inspired by the Holy Spirit and is the infallible written word of God.
There is One God – eternally existent in three persons: Father, Son, and the Holy Spirit.
Jesus Christ's deity, virgin birth, sinless humanity, substitutionary death, atoning blood, bodily resurrection, and ascension to heaven
The sanctifying power of the Holy Spirit, by whose indwelling the Christian is enabled to live a holy and separated life in the present world.
Christ's personal return to establish His Kingdom on earth
Imagine how it would be to live a life full of peace, hope, and joy!
Being secure in your identity in Christ
No longer being controlled by your emotions because you can take every thought captive
Deepening your relationship with God through consistent time in prayer and bible study
Knowing how to pray your way through any situation or circumstance
Moving past rejection and church hurt to dream and live a life you enjoy
Actually having peace that passes all understanding even when life looks crazy
All of that is possible with God on your side!